News & Insights
Get the latest thinking from the experts at Praemium
Subscribe for updates
Keep up to date with the latest articles, technology and product insights from the team at Praemium with our quarterly updates.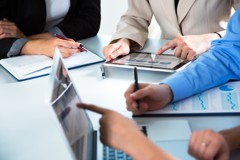 Praemium International to go it alone to maximise its growth potential
Praemium International's parent, the eponymous Melbourne-based independent proprietary tech platform, earlier today announced to the Australian Securities Exchange (ASX) that following a strategic review it will be seeking a buyer for its operations in the UK, Jersey, Dubai and Hong Kong.
Read article
the lang cat rates Praemium
Respected platform ratings expert the lang cat has given Praemium the second-highest overall rating in its 2020 Platform Market Scorecard (PMS).
Read article