News & Insights
Get the latest thinking from the experts at Praemium
Subscribe for updates
Keep up to date with the latest articles, technology and product insights from the team at Praemium with our quarterly updates.
Praemium announces new SMA partnership
Praemium has entered into a partnership with Pitcher Partners Wealth Management to utilise the Praemium integrated managed accounts platform for their Customised Portfolio Solution.
Read article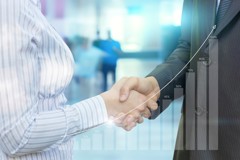 Praemium and Shaw and Partners strengthen relationship in new deal
Shaw and Partners have extended their partnership with Praemium to utilise the full integrated managed account platform.
Read article