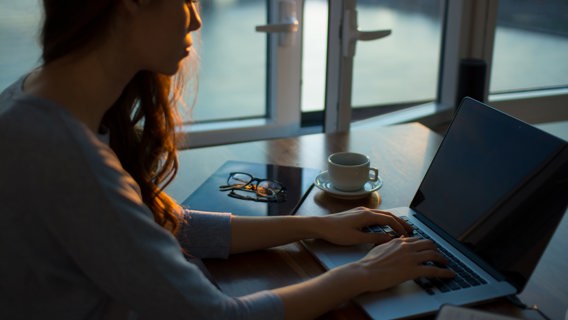 News & Insights
Managed Accounts technology: A prime solution for SMSF Trustees
Managed Accounts technology: A prime solution for SMSF Trustees
The growth of the Self-Managed Super Fund (SMSF) sector continues at pace, despite the tribulations thrown at the industry.  Market movements, legislative changes and importantly, the ever-changing dynamics of the advice industry, have had little impact on the consistent growth experienced by the sector, making it a segment of the superannuation industry that is impossible to ignore.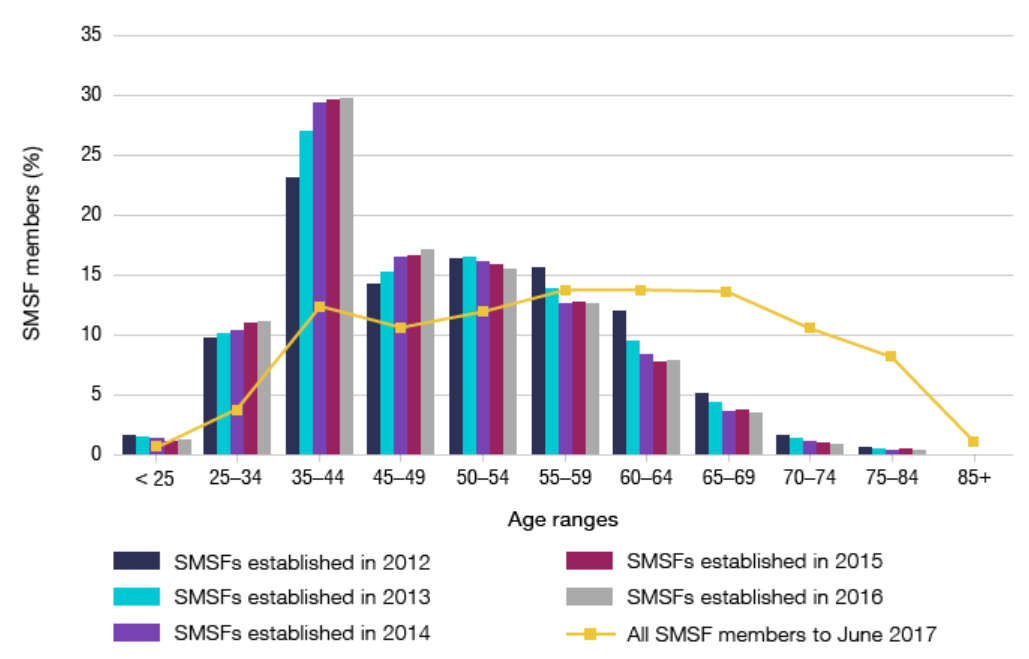 Overview of the SMSF market in Australia
The ATO website reports that in the five years to 2017, SMSF assets grew by 65%, which equated to 29.1% of the total superannuation industry growth as shown in the diagram below.
This asset growth is supported by a 26% growth in the number of SMSFs over the corresponding period, or 5% p.a. Interestingly, 70% of SMSFs established in the last 10 years have not started making pension payments yet, and are dominated by accumulators.
Whilst growth has been consistent, this doesn't guarantee success into the future.  In fact, as we see this sector continue its upward trajectory, the actors in the market are changing rapidly and none more so than SMSF trustees. Advice models and product manufacturers must adapt accordingly.
The Financial Planning Association released a whitepaper, "Mapping Fintech to the Advice Process", that highlighted the breadth of opportunity available to advisers from fintech providers supporting the advice process. Over the last 10 years there has been a dramatic increase in the number of fintech solutions available, however, this has not translated into a significant change in the way practices engage with their clients, indicating that despite the opportunity technology offers advisers, few are really leveraging the opportunity to the benefit of their clients.  Those who have embraced such solutions often do so with a narrow focus on providing business efficiency, rather than enriching the client experience.
Equally inaction presents a correlated level of risk. This paper will outline how Managed Accounts and the technology supporting the delivery of this investment solution can play a key role in helping advisers remain relevant to this important sector of the superannuation industry.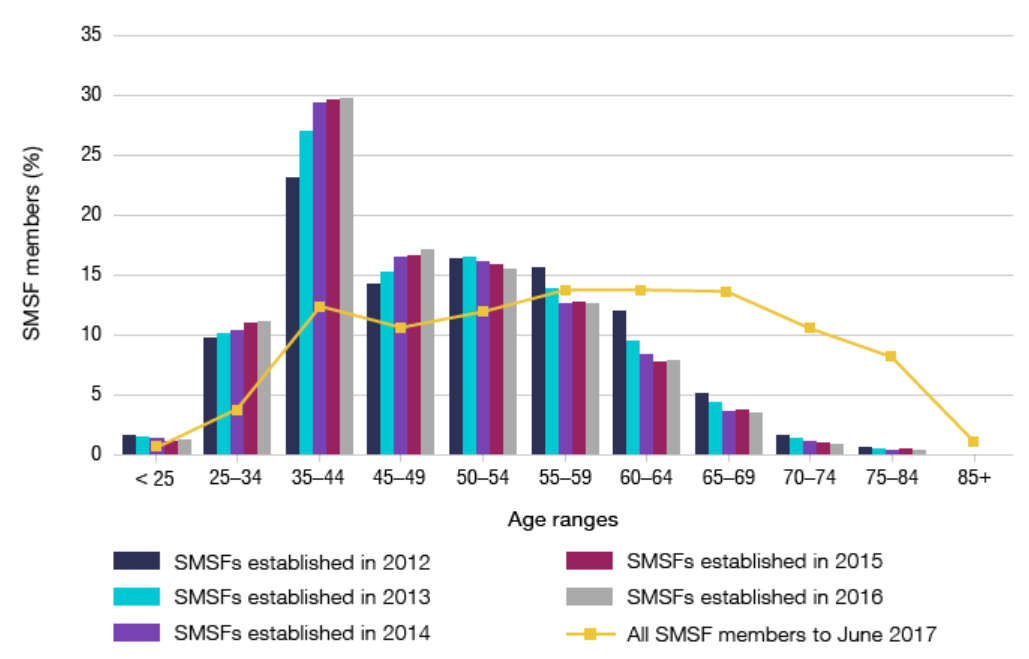 The changing dynamic of the SMSF Trustee
Taking a deeper dive into some of the detail provided in the ATO statistical overview on the SMSF sector, there are some surprising statistics. When considering these types of research pieces, most additional analysis is completed around aspects such as market growth and average member balances, answering questions around the current and projected market potential and viability.
If we accept the market is continuing to grow strongly, then a more compelling and perplexing review is around the changing dynamic of the sector. This poses a new, perhaps more important question. Are industry participants providing advice models and solutions that will allow the industry to remain relevant to trustees?
As at June 2017, there were 597,000 SMSFs that accounted for 1.1 million members, with the average age of the SMSF Trustee being 59 years. A large proportion of financial planners specialising in SMSF advice would likely have a client base that would mirror this average age and a business model to match this demographic. Whilst not always the case, the a-typical SMSF would be two members, husband and wife, accumulating heavily in the latter years of work or utilising an SMSF to achieve a cost-effective pension stream.
This profile, however, is changing and quickly. Whilst the current average age may well be 59, in 2016 the average age of trustees establishing new SMSFs was 47. The ATO research presents statistics that create an even more compelling case for a shift in focus of the advice model.
New growth in the sector is coming most noticeably from the younger demographic. Between 2014-16 approximately 30% of new members were 35-44 years old, compared to approximately 17% for those 45-54 and 13% for the 55-59 age bracket. The growth in this age bracket indicates an increasing trend towards self-management of investments that could potentially spell a considered move away from financial advice altogether.  
Capturing the next generation
The SMSF sector is not isolated in experiencing a rapidly changing client and prospect base. Society is changing and businesses need to adapt their approach quicker than many can keep up with. Never more so than in the advice sector which is dominated by older established advisers.
Future proofing an adviser practice requires an ability to evolve with change - changes in technology, the regulatory environment and shifts in consumer behaviour.  Whilst the baby boomers may account for the largest portion of a practice's client base now, thriving in the future will require attracting a whole new client base.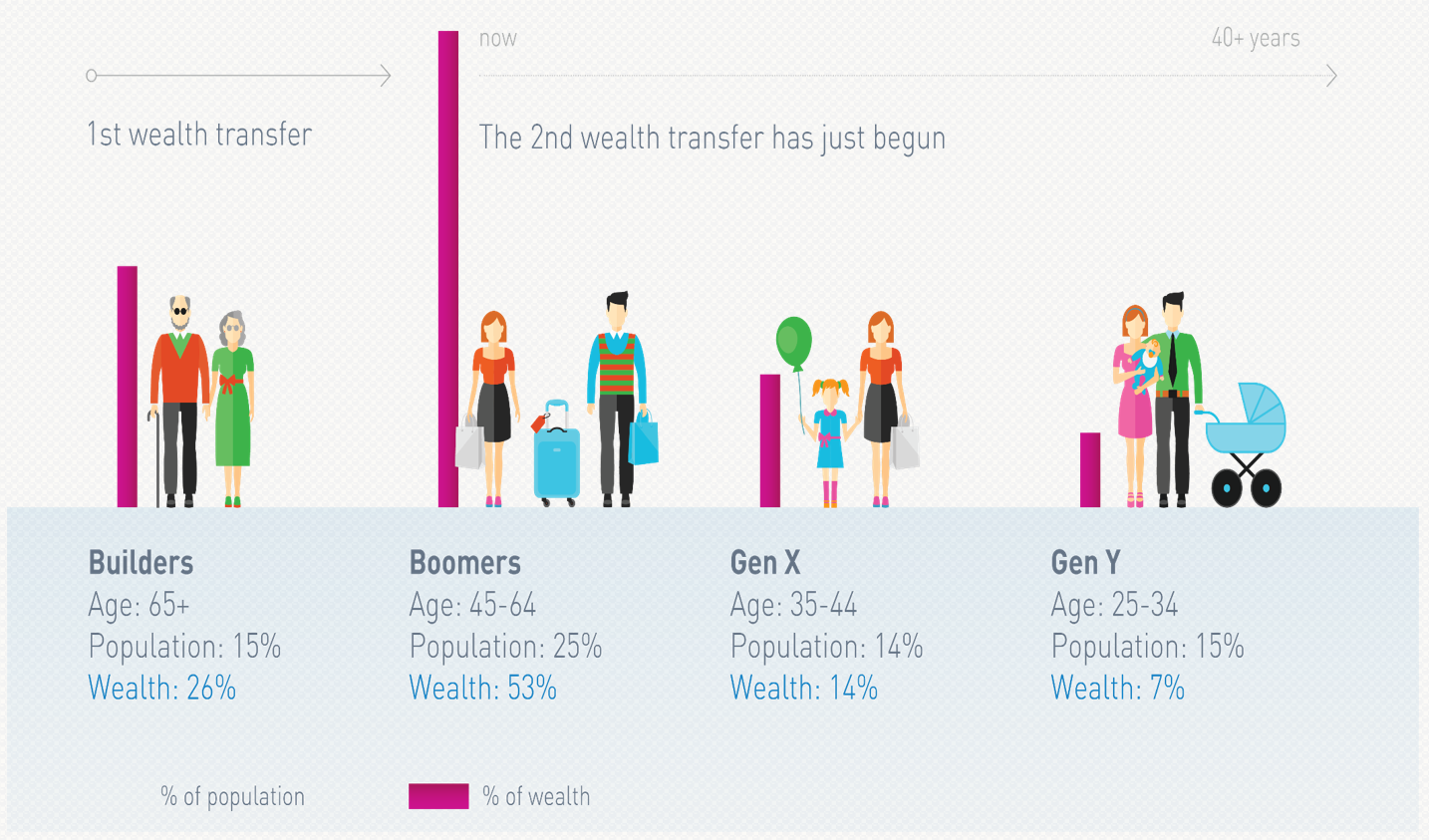 As the more mature participants in our industry continue to debate whether Millennials are an attractive sector to do business with, Millennials continue to get older. Caricaturised as lazy young people with no money, the reality is the older Millennials will now be 37 and well into their careers. In fact, this places Millennials as the highest growth segment of new SMSF trustees. The client engagement model for this sector is significantly different to those that have passed before them and in 5-10 years, when many practice principles are looking to exit the industry, this will be a significant segment influencing advice models and practice valuations.
To keep the meeker of us awake at night it is interesting to also note that Millennials will make up 75% of the global workforce by 2025. Couple this with the fact that it is Millennials that will be a primary recipient of the intergenerational wealth transfer, the argument as to whether the Millennial sector is an attractive advice model almost becomes moot relative to the risk of ignoring them.
The industry has talked about the need to address intergenerational wealth transfer, the transfer of assets between different generations of a family unit, for many years. The main strategic business consideration is the need for a practice to de-risk the loss of assets to the children of a client when they pass away.
There is a significantly large portion of assets exiting advice businesses with the children of deceased clients (with quoted levels up to 90%).
Rise of the tech-savvy self-serve investor
Millennials are recognised as being more socially and technologically connected, but as an industry we can be distracted by addressing technology needs as purely a demographic determinant. The reality is that enhanced connectivity and increased simplicity in servicing the consumer (with point of sale solutions and immediate purchasing gratification) is blurring the gap between age demographics.
Consumers have higher digital expectations that ever before, with 75% of consumers preferring to solve their own customer service issue (Source: Aspect) and 40% even preferring self-service over human contact (Source: The self-service economy). These numbers are generic and not specific to a demographic pool of consumers.
There are those cynics amongst us, or those not wishing to accept this change in consumer behaviour, who would argue that this is a generic consumer issue. However, this is also relatable to the HNW investor sector with 40% of HNWs using online services for portfolio management (Source: Deloitte) and 50% believe their own adviser should have a digital offering (Source: PwC). This connectivity desire is being driven by a self-serve mentality and a desire to have more transparency and control over their portfolios.
Therefore, it is imperative that a planning practice maintains its focus on internal efficiencies and scalability but should not do so to the detriment of its client engagement model. In fact, for those practices that embrace managed accounts or are looking to do so, must address client engagement methodologies to assist in the implementation of this advice model with the same focus as their core business needs.
Determining the relevant digital offering for a practice is the decision of each practice principle, and a critical one. Ignoring the need for a digital offering and this changing consumer requirement is perilous. It is always easy to state how a business needs to change in theory, but in practice this can be difficult. It is challenging for planning practices to meet this new engagement requirement successfully, particularly those in single principle practices, who must also ensure they are providing the personalised bespoke nature of professional services advice.
However, meet this challenge they must to some degree, and this is very relevant to the SMSF sector when you consider the changing dynamic of trustees.
This analysis is very striking when you blend it with the earlier focus around relativity for Millennials as an advice sector. With the largest segment of new members being 35-44 year olds, and being significantly larger than the next segment of 45-49 year olds, it is clear that this is a segment not to be ignored or taken for granted.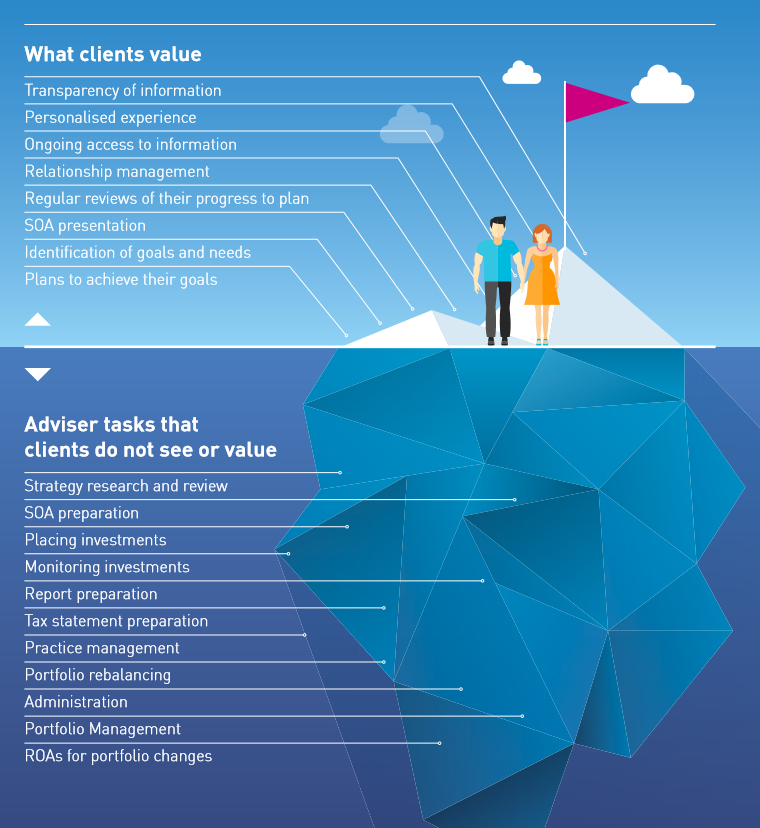 A major risk to the industry is that client engagement models have not fundamentally changed in the last decade, with most business efficiency transformation taking place 'out of sight' of investors.
As with all industries, change comes with opportunity and risk. In the case of the advice sector, the risk is significant and the introduction of more self-serve options, such as Robo Advice, will make it harder and harder for advisers to attract new clients in this competitive environment. It can be argued that Robo Advice solutions have yet to fulfil their promise in terms of assets under management but they are finding innovative, digital solutions that appeal to the younger demographic of SMSF trustees.
With such a large switch to self-serve solutions, and a consumer base extremely comfortable with accessing online solutions without an adviser involved, this presents a business planning and risk mitigation conundrum for planning practice owners across Australia. Some are addressing this issue but many are not.
Managed account technology addressing engagement needs
Managed accounts, and the technology underpinning them, can greatly assist advisers in delivering a relevant and meaningful solution through increased business efficiency, enhanced client engagement and a diversified investment solution that not only exceed what the self-service option offers, but can match or exceed the customer experiences clients are having in other aspects of their lives.  This enables advisers to retain the assets already under advice and grow their assets from a new client base.
For many, the initial foray into managed accounts is to improve business efficiency. With the reduction in administration tasks, outsourced portfolio management and the more streamlined compliance process that managed accounts provide, an advice practice can greatly improve the efficiency of their business and save on costs in the process. However, it is the knock-on effect of business efficiency that is the most important - time. Time to spend on strategic activities that the client sees value in, a more personalised service focused on meeting clients' individual goals, more face to face meetings, or for the digitally inclined video conference meetings, activities that create value in the client's mind as to the worth of the advice process.
As an investment solution, managed accounts also offer access to professionally managed portfolios with broad diversification. This is an important point. ASIC released a recent report following an audit of 250 SMSFs stating 91% of the funds lacked diversification and were at risk of not meeting their objectives.  Managed accounts as an investment solution offers a wide choice of model portfolios, exchange traded products and managed funds that provide both domestic and global exposure allowing advisers to build a widely-diversified portfolio in line with the SMSF trustee's goals. They are also very transparent, allowing clients to see a full breakdown of their portfolio at any given time.  This allows for the advice discussion to move from portfolio construction, which clients do not generally value, to setting goals and making plans to meet them. If the ASIC audit is indicative of a wider trend, then many SMSFs would greatly benefit from the diversification benefits that managed accounts can offer in a cost-effective way.  
With the right technology, connecting with the changing SMSF trustee base is well within reach. With today's sophisticated investment platform offering, advisers can engage with current and future clients in ways that are meaningful to them and that inspire trust, and equally importantly, loyalty. For example, Praemium offers a digital application process with digital acceptance, an investor portal providing a leading digital experience, giving clients 24/7 access to their portfolio, along with personalised reporting, customised to the clients' information needs. All of these things can create a complete digital solution that appeals to the younger demographic and greatly enhances the client experience, helping the client become fully engaged with their wealth management.  Additionally, for SMSF trustees it represents tangible value derived from the advice process that helps them to achieve their long-term goals.