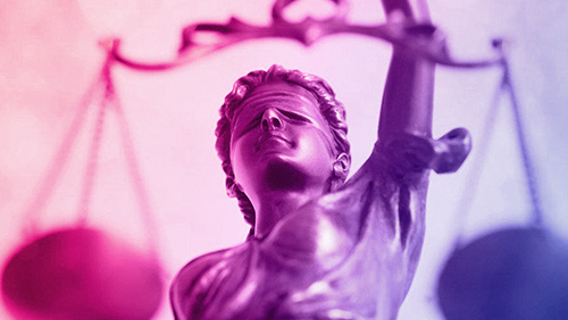 News & Insights
Managing conflicts of interest with Managed Accounts
Managing conflicts of interest with Managed Accounts
As more stories come to light in the Financial Services Royal Commission proceedings, the major theme that has emerged is hardly new and not at all surprising. The industry, regulators and government have long wrestled with the issue of conflicts of interest. The Financial System Inquiry in 2014 encouraged better competition, improvements to product design, and higher standards for adviser education. The Future of Financial Advice (FoFA) reforms in 2013 introduced legislation imposing on advisers a duty to act in a client's best interests, client opt-in obligations, a ban on conflicted remuneration and an enhancement of ASIC's powers. And though ASIC reported some improvement in client outcomes post FoFA, the recent Royal Commission has exposed instances where conflicts were not managed appropriately and clients suffered as a result. This highlights an industry need to make more progress in ensuring customers consistently get the right advice and the right products at the right price.
While the banning of conflicted remuneration has compelled licensees to change certain policies and behaviours, there are more subtle conflicts that have arisen out of integration across the advice-product value chain that are often overlooked. Vertical integration of financial advice dealer groups with product providers has certainly received much attention recently and is perhaps under the biggest threat: in fact, ASIC found that advisers within this structure were twice as likely to recommend their own products1 (however, it's worth mentioning that this type of conflict of interest can extend to any form of relationship between a product provider and adviser, even an arms-length commercial one). The fundamental premise of vertical integration is to gain supply-chain efficiencies that can be passed on to consumers; however, unfortunately, there are cases across the industry where vertical integration has been used to reduce pricing transparency and maximise revenue streams, often to the detriment of customers.
This highlights an industry need to make more progress in ensuring customers consistently get the right advice and the right products at the right price.
The opportunity
Despite the rising cost of living and stagnant wages, Australians are generally getting wealthier. But the sheer complexity of personal finances in a highly consumerist modern society, plus the overwhelming amount of investment products and choice, is creating a financial literacy gap that is growing exponentially. Consumers need a genuine advocate more than ever, and advisers can offer real help to clients in making the most of their finances and achieving their financial goals.
However, statistics are startling regarding the unmet advice needs of the Australian population. According to the Royal Commission's publications, it is estimated that only 20 to 40 per cent of consumers in Australia access the services of a financial adviser or planner, with 48 per cent of Australian adults indicating unmet advice needs2. Amongst the barriers to accessing financial advice are the high cost of advice and lack of funds to pay for advice. A key challenge in regulating the financial services sector is to find the right balance between consumer protection and ensuring that consumers have access to affordable financial advice.
In the short term, this advice gap could very well widen. As the outcomes and next steps post-Commission become known, it's likely that the cost of advice will increase, forcing some advisers out of the industry and leaving others to focus on gaining market share at the wealthier end of the market. This potentially leaves a significant number of consumers without advice.
Licensees and practices that will be best placed to capitalise on the significant opportunity in the new environment will be those who are able to refine their business models to maximise efficiency and minimise unnecessary costs and fees, whilst still providing a bespoke client experience to a wider client base. This will, to some extent, involve 'deconstructing' the advice process and demonstrating discrete client value at a reasonable price point. Product providers will need to offer products that are specifically designed to unlock client value within a defined target market, but advisers need to be able to draw a direct link back to specific client objectives established through the advice process. Ultimately, advisers will have to have a clear value proposition to present to their clients. In any case, change is certain and incumbents are best advised to embrace it.
Getting the balance right with Managed Accounts
A business that takes the time to know its clients' needs and develops an offering that at its core focuses on client value may well be in a position to provide appropriate investment solutions for their target market at a competitive price. Businesses that have any level of vertical integration and intend to protect supply-side advantages will require careful planning to avoid conflict-of-interest pitfalls. Some key principles to consider include:


If possible, maintain formal segregation between investment management and financial advice functions.
Stick closely to the financial advice process3 ensuring to spend sufficient time on identifying the client's goals and assessing their financial situation, before assessing and recommending products and services to meet those needs.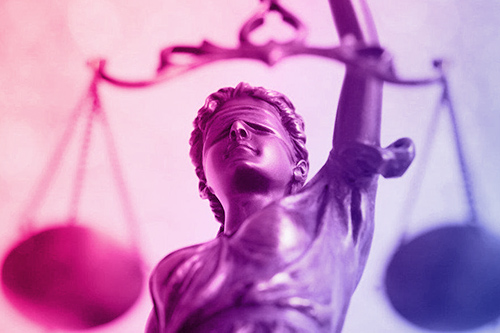 Clearly demonstrate that the selected investment mandate fits with the client's financial objectives, including their appetite for risk in chasing that objective (you should be able to articulate the level of risk to a client and help them understand what is appropriate, given their goals).
Maintain appropriate records for each client engagement that demonstrate the advice process was followed.
Consider whether the client is aligned to the investment product's intended target market4.
When considering a solution or product that is aligned to the key principles above, a more modern investment solution, like managed accounts, may be able to assist in mitigating the risk of conflicts.
In particular, a registered Managed Investment Scheme (MIS) structure can help your business demonstrate a clearer separation between investment management and advice, while retaining the benefits a combined business model offers in delivering client value; operators of an MIS have a higher standard of regulatory obligations to adhere to, including taking ultimate responsibility for investment governance.
Clients can also benefit from the transparency, control and advantages of beneficial ownership of assets that Managed Accounts provide in comparison with alternatives such as managed funds. Perhaps more importantly, the use of model portfolios enables advisers to focus their attention first and foremost on the advice process, i.e. identifying and establishing each client's needs and goals, without being distracted at the outset by which assets to recommend. Then once the client's financial objectives and tolerance for risk are clear, the adviser can choose one or more model portfolios that is suitable for the client's needs and financial objectives within their defined level of risk (such as conservative, growth, yield, etc.).
A more modern investment solution like managed accounts may be able to help mitigate the risks of conflict.
Of course, for many businesses, the simplest and surest way to manage conflicts of interest is to avoid them altogether. It will make sense for many dealer groups to incorporate Managed Accounts in their offering using model portfolios developed by arms-length professional investment managers so there is clear, undeniable separation between product and advice. Managed Account providers generally have a wide selection of model portfolios across professional investment managers to provide options to achieve a variety of investment objectives.
Whatever your business model, if you want to effectively manage conflicts of interest it may be worth looking into a Managed Accounts solution for the benefit of both your business and your clients.
1https://download.asic.gov.au/media/4632718/rep-562-published-24-january-2018.pdf
2https://financialservices.royalcommission.gov.au/publications/Documents/key-reforms-in-the-regulation-of-financial-advice-background-paper-8.pdf)
3https://fpa.com.au/about-financial-planning/how-it-works/
4https://www.pwc.com.au/pdf/asic-design-and-distribution-obligations-feb18.pdf