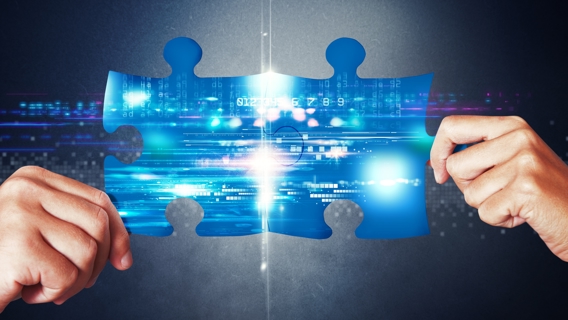 News & Insights
Time to get connected
Time to get connected
In 2019, Origo, a UK-based fintech company, teamed up with independent consultancy the lang cat to publish A Disconnected World: The Adviser's Reality, a deep dive into software integrations in the retail investment space. Or, to be more accurate, the lack of them. The research unearthed the host of problems that advice firms face getting various systems to talk to one another.
Some 18 months on, we feel there's merit in revisiting the report's findings to see what 'doing our bit' might mean in practice. While appreciating a year and half is a relatively short period to expect any measurable progress, especially with most businesses' resources focused on navigating the pandemic, the lack of integration is not a new issue but it is a significant one and it can't continue to be pushed to the bottom of the collective industry's 'to do' list.
So, what do the report's findings say advisers are up against? After visiting and speaking to 10 firms at length, and polling over 100 others on their attitudes towards their technology suites, the report found the following:
Firms are using an average of five systems in the process of giving advice, building portfolios and managing clients. That doesn't include platforms, which once added in sees the average climb to seven. When factoring more general systems like accounting and office software it rises to 10.
Not a single firm researched could at the time access real-time two-way integration between the systems they use.
Six in 10 described the lack of integration across their software suite, which necessitated lots of rekeying of basic client information, as 'very impactful' or 'severely impactful'.
87% agreed that a lack of integration from provider to provider means their firm does considerably more administration than they'd like.

It makes for fairly bleak reading, both in terms of the administrative burden and its impact on commerciality.
But picturing a world where these problems are solved, and the various pieces of kit were talking to one another, how much of a difference would it make? The report's authors concluded that a typical firm could be "100% more administratively efficient if systems were properly integrated, as measured by the amount of assets under administration each staff member can look after".
After letting that sink in for a moment, we were appalled. Advice firms are doing twice the work needed. And there's a real danger here that, if neglected, disconnection will continue to be accepted as the norm. Although our focus here is about how we can help to support advice firms, better integration benefits all involved in the supply chain. The less time advisers spend rekeying, the more time they can spend with clients, creating more opportunities to write business to place with asset managers, product providers and platforms.
Yet, in our sector we've noticed a reluctance to open up. Opening up is the first step to creating a connected world that better serves advisers and their clients. Great kit and systems are only as good as their ability to talk to other bits of great kit and other systems.
There's no overnight fix for making it a connected world, more's the pity, but there are some fundamental steps each back-office or tool provider and platform can take to get us closer to that reality. It's a case of prioritising the stuff that makes a genuine difference. And opening up is the first step.
You can't bemoan the lack of connectedness, all the while guardedly not letting your own tech talk to other systems, including the competition.
We already link to any suitable third-party provider, subject to due diligence checks, and we happily work with CRM systems that compete with our own (although we know Wealthcraft and Praemium are the absolute best fit). But we have additionally decided to throw open the doors to our APIs, giving access to anyone who wishes to use it, and we hope others follow suit. It's the first step, we believe, to making two-way, real-time integration the stuff of now, not just of dreams.