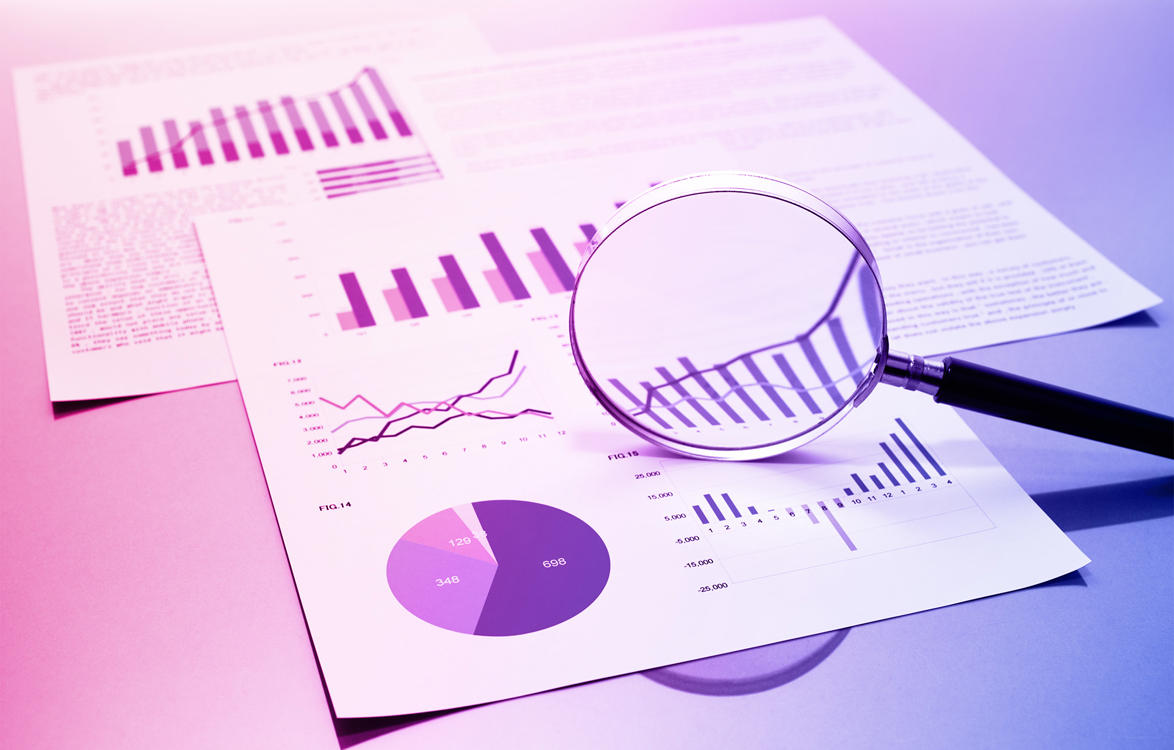 MI & Reporting
Holding power to account
The beating heart of Praemium
It is our observation that, given the UK advised platform market is about 20 years old, we might expect the reporting and MI you can access through platforms to be, well, better.
From where we sit, there is still a long way to go for platforms before they can really give you reporting you can be proud to use with clients, or which genuinely helps you keep tabs on your business. The upshot of that is that most firms are stitching together reports from a range of sources, which causes no end of wasted time to absolutely no-one's benefit.
Let's say that another way: there is still a long way to go for platforms before they catch up with Praemium (It is our website after all, we're allowed to boast).  Let's get into what we mean.
Investor Portal
Engage with clients the way they want. Spend less time on portfolio updates and more on strategy, goals and progress. Give your clients a meaningful way to understand the value you deliver for them, professionally branded with your logo.
Provide your clients with a window into their investments, including a deep dive into underlying holdings.
Show up-to-date market valuations, additions and withdrawals, asset and portfolio performance data.
Have their statements, research and reports delivered electronically.
Give them 24/7 access to their information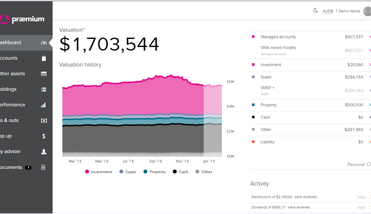 Client engagement tools
Praemium's innovative AI functionality provides you with knowledge and insights designed to enhance client engagement and strengthen your adviser-client relationship.
The Insights functionality uses data science and machine learning to examine certain client behavioural patterns that may indicate a need for additional advice or guidance.
Whether the behaviour patterns are driven by investment or market performance, or a change in their personal circumstances, you have the opportunity to engage with your client at a time when they most need you; even if they don't know that's what they need.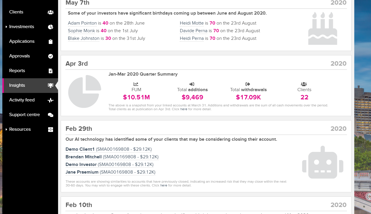 Professional Branding
It's your platform; it should look like you. To make your business the centre of your clients' investment universe, your logos and brand imagery will be front and centre of all portals and investment reports.