Supporting the advice community
It's no secret that the last few years have been tough on the advice industry.  Heightened regulation, increasing pressures to meet regulation, negative media commentary and the impact of COVID have all taken their toll on advisers, but recent research1 highlighted some worrying insights into adviser mental health:
A staggering 80% of respondents experienced a significant increase in their stress levels since the Royal Commission and subsequent government legislation.
More than half — 54% — said their mental health had "significantly declined", with the highest rates coming from those who own their own business.
73% of advisers experienced high levels of burnout from stress and 67% had dealt with some level of depression.
Compared to the average Australian, 51% of advisers were more likely to be a part of a high mental health risk group.
It's clear that there is a need for greater mental health support within the financial advice community and with a high level of male representation, means this is a men's health issue.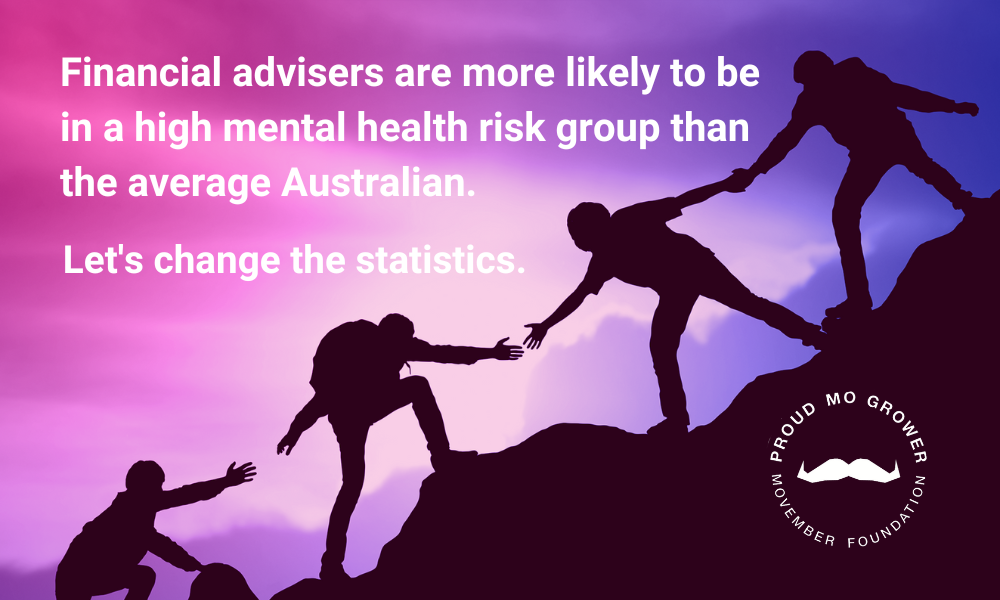 Let's change the statistics
We wanted to help raise awareness of the mental health challenges of the advice community and to raise much-needed funds to support the work of Movember - a global community making a difference in mental health, suicide prevention, prostate and testicular cancer. 
To do this we joined up with our own Kane Ford who runs luxury adventure company Get Outside Australia to take advisers on a hike, benefit from exercising and being in nature and get the conversation started about improving well being in the advice community. 
There's still time to donate
With over half of the advice community likely to be a part of a high-risk mental health group, we all know someone impacted. Breaking down the stigma and starting the conversation is important but to do that we need your help. 
The most direct way to show your support for our campaign and donate funds directly to the Movember foundation via the Praemium Movember page.
Donate today
You Yangs Hike
We were blessed with the one sunny warm day in November when we took our group of advisers to the stunning You Yangs just out of Melbourne. 
It was a great day and it was wonderful to bring advisers together, switch off the devices, detatch from the office and enjoy the surrounds on the hike.  Our group shared their motivations for getting involved.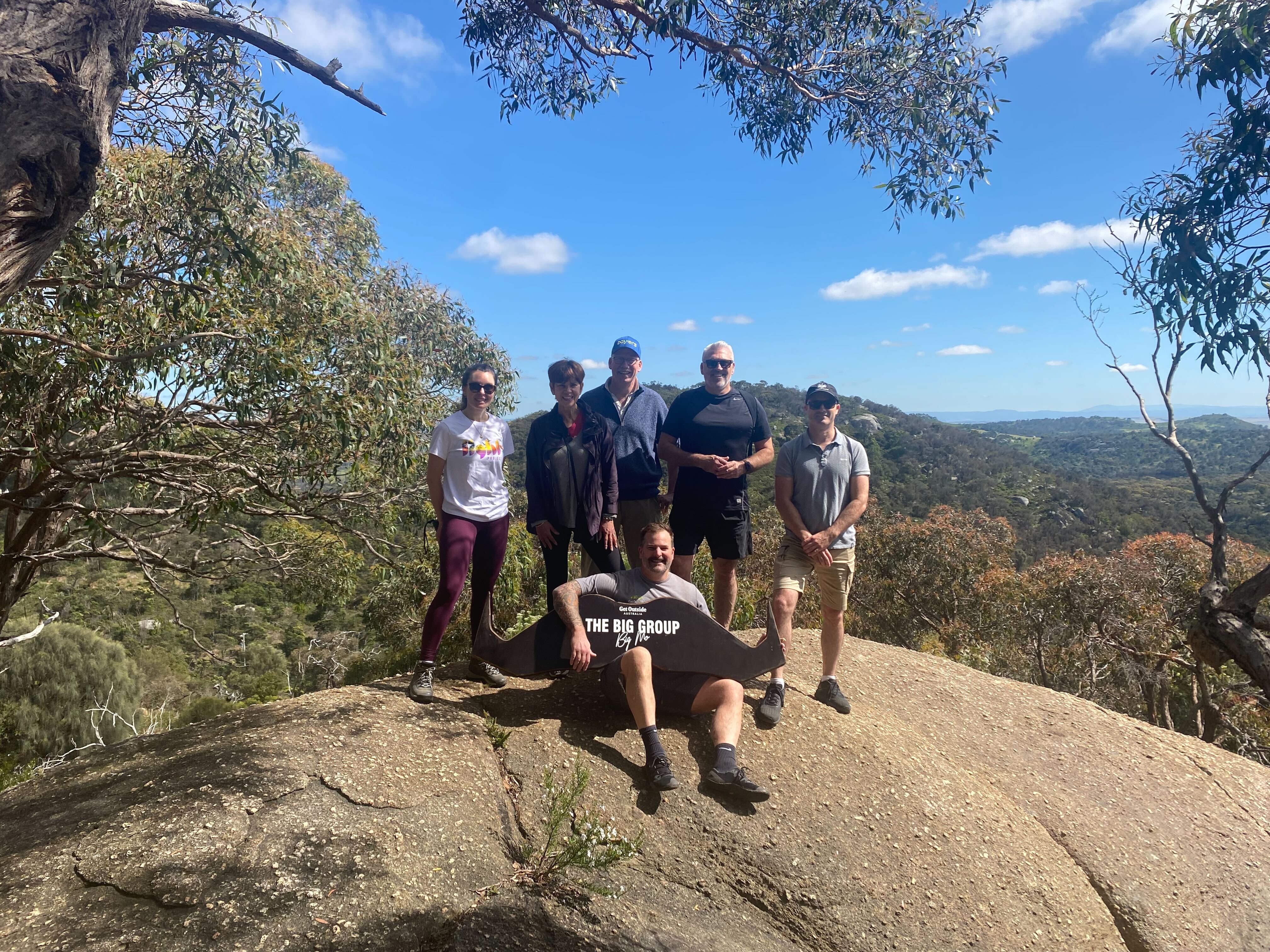 Mount Barney Lower Portals Hike
Our Mount Barney Lower Portals Hike was a great day out and emphasised the power of the trail to disconnect from day-to-day life and connect with peers from the industry.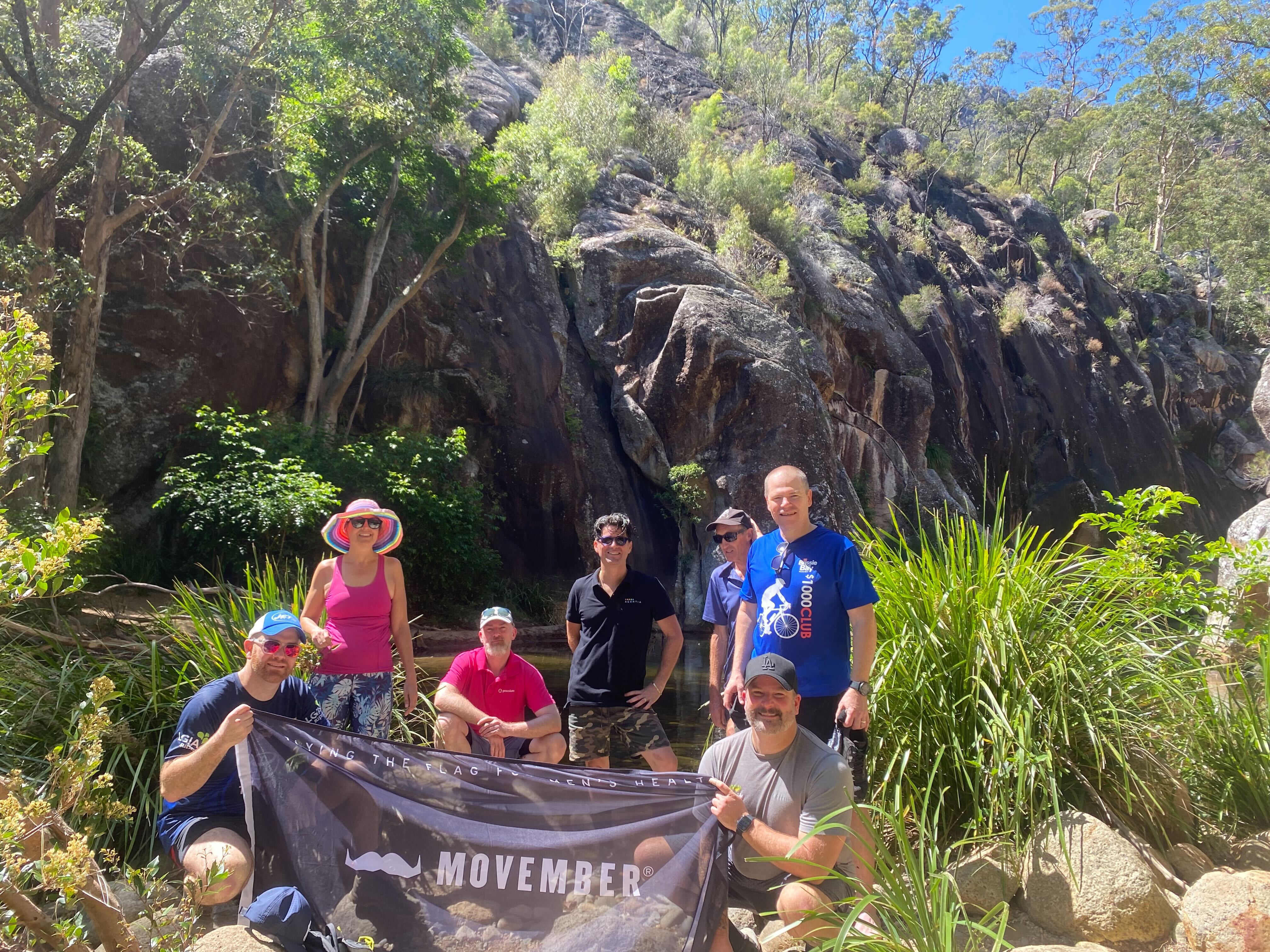 Kane's Story
Kane Ford is Praemium's Head of Custody & Reporting.  He has built a successful career in Financial Services, but in 2019 he found himself emotionally, physically, and mentally exhausted. The pressure he put on himself to succeed throughout his career started to present itself physically in the form of chest pain, feeling physically sick from stress and eventually led him to the emergency room out of concern he was having a heart attack.  
This was a wake up call, he started to get back to nature to find better and reduce his level of stress and anxiety. In 2019 he founded Get Outside Australia to help others feel the physical and mental health benefits hiking can provide.  He's committed to supporting others in building healthier lifestyles by working to de-stigmatize and normalize conversations about mental health.  
We're proud to have Kane on our team and excited to partner with him this Movember.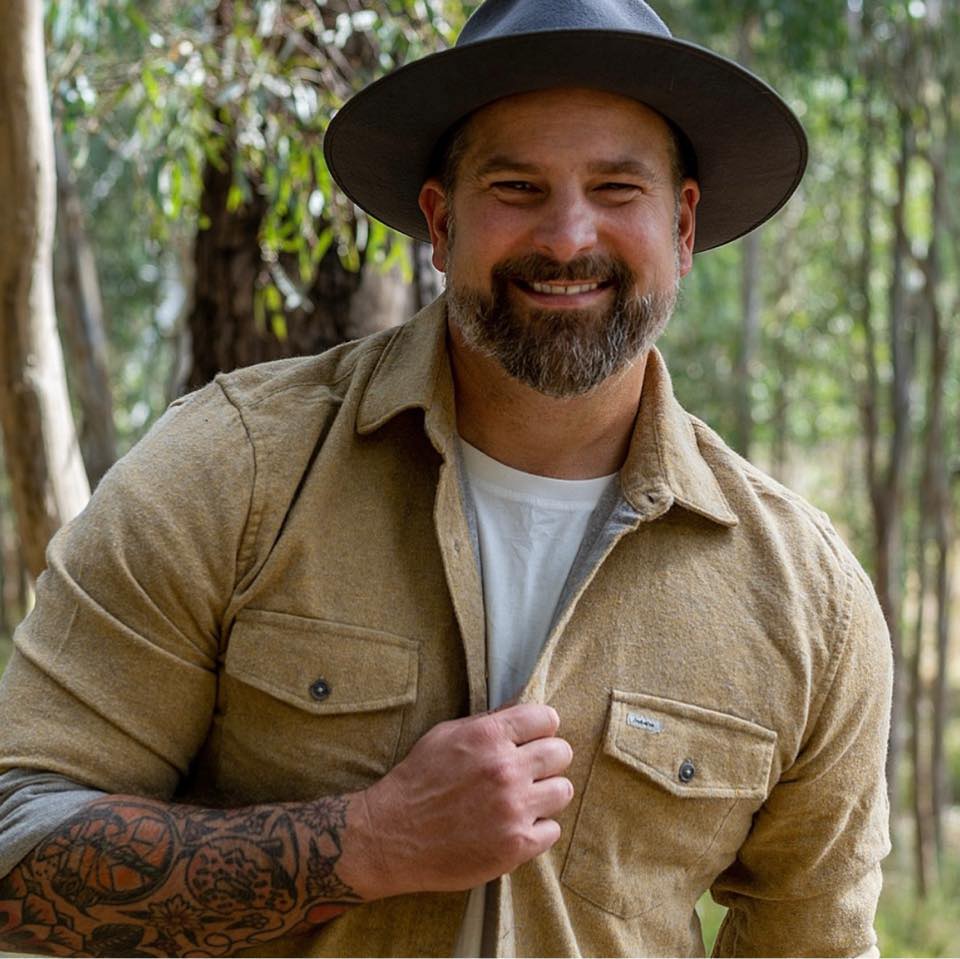 Source

1.Prenderville, S., & Hunt, P. (2022, May 13). Mental Health Survey: mental health and emotional wellbeing of the financial services industry. Retrieved from https://drive.google.com/file/d/1Kb32ldw5WGGorZ4PpFVAktPeQLlKCAyi/view