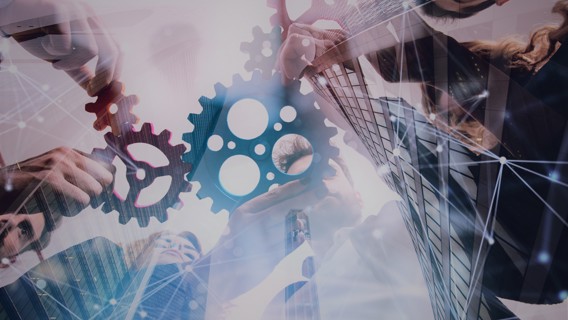 News & Insights
Praemium announce offer to acquire Powerwrap
Praemium Limited, a global provider of technology platforms for managed accounts, investment administration and financial planning, today announced the launch of a $55.6 million cash-and-scrip takeover offer for Australian wealth management platform Powerwrap Limited.
Praemium's off-market offer is for all the issued shares of Powerwrap that it does not already own. Praemium currently owns 14.7% of Powerwrap.
Praemium has offered Powerwrap shareholders $0.075 cash and one Praemium share for every two Powerwrap shares held. The offer represents an 82.3% premium to Powerwrap's 90-day volume weighed average price (VWAP). The offer is subject to several conditions, including 90% minimum acceptance by Powerwrap shareholders.
The Powerwrap board has recommended that shareholders accept the offer.
Anthony Wamsteker, Chairman of Powerwrap, said, "Powerwrap's board believes the offer presents an excellent opportunity for Powerwrap shareholders to participate in the upside of a merged group that stands to benefit from significant potential synergies. With Powerwrap's strong customer base and Praemium's track record of profitability and cutting-edge technology, the benefits to Powerwrap shareholders are clear to the board. We encourage Powerwrap shareholders to take this next step in the Company's journey."
Funds under administration (FUA) of the combined group would be more than $27 billion. The combined company would have recorded revenue over the past 12 months of $65 million. Full year EBITDA operating cost synergies are expected (on a preliminary basis) to total $6.0 million by FY2022.
Praemium's ASX announcement today lists several benefits to Powerwrap shareholders, including:
1.   The opportunity to participate in the benefits of a larger merged group, which will be one of Australia's largest independent specialist platform providers on a combined funds under administration (FUA) basis.
2.   Reduced operational, financial and competition risk associated with continuing to hold Powerwrap shares on a standalone basis, while gaining exposure to Praemium's proven track record of profitable growth.
3.   Significant potential synergies of the merged group.
Michael Ohanessian, Praemium Limited CEO, said the simple rationale of the offer was that the two companies represent a good fit.
He said, "We know Powerwrap well as one of their core technology partners. Together we are stronger with significant synergies between the two companies and higher growth potential in a combined entity. We believe the merged company would be a formidable force in the Australian platform industry, and are happy that the Powerwrap board sees the value and has recommended that their shareholders accept the offer to share in the success of a larger and better combined company."
Barry Lewin, Praemium Limited Chairman, said: "This is an exciting opportunity for Powerwrap and Praemium shareholders alike. For many years, Praemium has been on a growth trajectory and has a history of generating profits. Powerwrap shareholders can now gain exposure to Praemium's strong financial position and advanced technology, to realise compelling benefits via the creation of one of Australia's leading independent specialist platform providers on a combined FUA basis."
Praemium intends to lodge a copy of its bidder's statement with the Australian Securities and Investments Commission (ASIC) and send a copy to the Powerwrap board and the Australian Securities Exchange (ASX) on 16 July 2020.